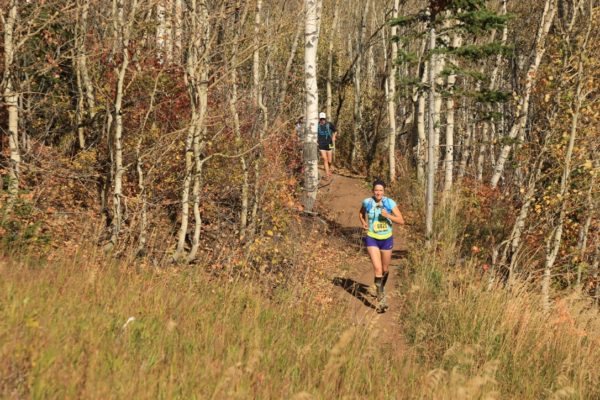 Heaving myself through the living room window, I prayed the neighbors wouldn't call the police…
My keys were laying somewhere in the city park after falling out of a running belt that didn't have a key clip. Not a successful end to a short run. "Such are the hazards of gear testing," I mused. I also promised to return to my trusty FlipBelt and not test another one again. It's comfortable and it works great, in the image above I'm wearing it while running the North Face ECS Utah Half-Marathon.
Completely by chance, FlipBelt reached out to me the next day asking if I'd review their new hydration belt. "Does it still have a key clip?" I asked. "Yes it does," the rep replied. I imagine she must have thought I was a goof for being more concerned about the key clip than the water, and I accepted the request.
If you're short on time I'll save you some reading, I love the new belt. But, if you're like me and want to know why, keep reading.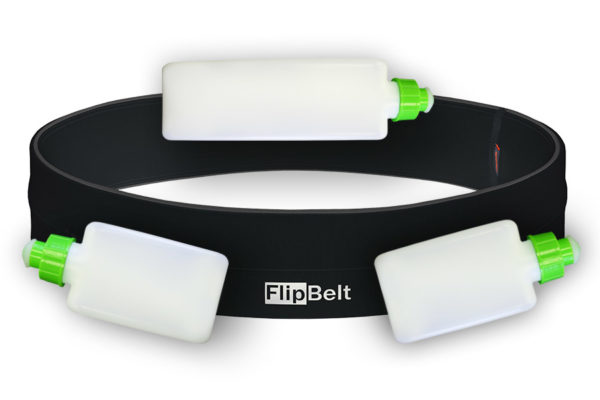 The Claims
Here is the company description of the FlipBelt Hydration Belt:
"The FlipBelt Hydration Belt combines the FlipBelt Classic Edition with two 6oz FlipBelt Water Bottles and one 11oz FlipBelt Water Bottle (a $52 value). Unlike other hydration belts for running, the FlipBelt Hydration Pack is not bulky, doesn't bounce, and doesn't have any buckles or straps that will chafe your skin. The FlipBelt Water Bottles slide into any of the four FlipBelt access points and are slightly curved to sit flush against the small of your back and/or your lower stomach. The form fitting waist pouch makes staying hydrated easy with quick access to water and also conveniently holds a phone and keys while you're on the go."
Features:
BPA free water bottles with silicone mouth pieces
Versatility of different sizes for water and mix-in supplements
The original tubular belt and the #1 selling waist pack on the market
Internal key hook and enough room for money and phones too
Blue Sign Approved MicroPoly athletic moisture wicking fabric
Machine wash & dry belt, Dishwasher safe bottle
Testing the FlipBelt Hydration Belt
I tested the belt on 3- to 5-mile runs for a month. My longer runs are typically 8-miles or more on mountain trails. They require more water, sunscreen, and inhaler, so I move to a running pack (I use the Osprey REV 1.5).
Pros
The belt is their Classic model, which I already loved. It securely holds keys, snacks, inhaler, and phone. I never warmed up to carrying a bottle in my hand while running, a solution some people love. Additionally, I need more room for "stuff" than the hand bottles offer.
What is new on this model are the hydration bottles. They are curved to fit against the body and the belt holds them snugly. I soon found I prefer carrying the large bottle on its own because it's just the right amount of water for me.
When loaded onto the belt, I didn't even notice the bottle. No sloshing or feeling of something "being there." Once I realized I was thirsty, and then remembered I had water on my belt. This is what I feel separates it from other types of hydration belts (such as the holster-style where bottles tend to sit farther from the body).
Because the bottles are removable, you can use all three, just one, or just wear the belt for carrying a few essentials.
Cons
This hardly qualifies as a con because the issue resolved. But in the interest of full disclosure, I'll share. On the first run, the large bottle seeped a little from the spout. I worked the spout a bit by opening and closing in about six times, and it never leaked again.
Sliding the bottle in and out took a little fussing at first, but went much quicker as I got used to it. If you're racing for speed and seconds count, you might want to use a hand bottle, pack or holster-style belt.
Overall Impression
I'm very happy with the FlipBelt Hydration Belt and will continue to use it regularly. It would likely work well on longer runs, but I need a pack on longer mountain runs to carry my other gear. Best of all, I won't have to climb through my living-room window again.
Best Use
I see the FlipBelt Hydration Belt as a good solution for people who run short to medium distances and want to have both water and a few other items with them all the time (keys, snacks, phone, inhaler or good examples). No need to sacrifice comfort or hydration.
Special Notes
I am 5'6" and weight 134 lbs. Size small fits me perfect. In other brands I am a size medium.
Pricing and Information
The FlipBelt Hydration Belt retails for $43.99. You can find more information on the FlipBelt website.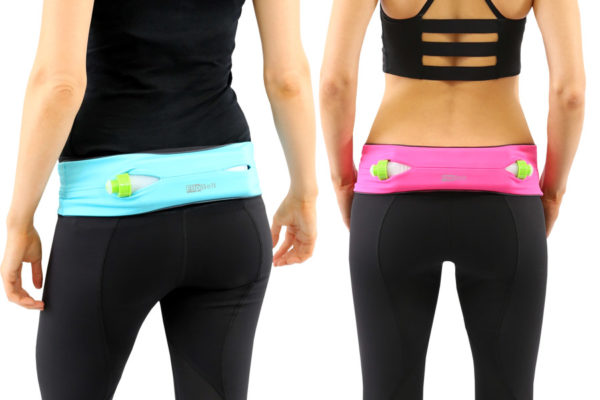 FlipBelt provided me with a sample of the Hydration Belt free of charge. There was no obligation to write a positive review and all statements here are my own. I paid full retail for my first FlipBelt, and would buy it again. It is my commitment to you that I only recommend products I find valuable. Product images provided by FlipBelt.