Why partner with The Active Explorer?

Our editor, Erika Wiggins, is a freelance writer and blogger specializing in travel, food, and adventure sports.  Raised by nomadic parents, she sailed the South Pacific and Caribbean as a child.   She earned her pilot's license before learning to drive, and now is a flight instructor with a degree in Aeronautical Science.
As an adult, she has hiked, backpacked, rappelled, and caved extensively across the US and abroad and loves to sample the beer and cuisine of each new destination.
She is a Forbes Travel Guide correspondent and her work has appeared in publications such as The Huffington Post,  Ski Utah, Solo Traveler Blog, and The Travel Bite. You can follow her on Twitter as @Active_Explorer, and on Facebook.
As the years passed, the blog grew, and so did our team. We now regularly welcome guest bloggers and  contributors, Laura Manina, Steve Seliger, and Brandon Aegerter.
Supporters and Partners
Sometimes you meet folks who you just "click" with and find you have common interests and values. That's when magic happens. We would like to thank the following organizations and companies who have gone above and beyond in their support us by either providing access, gear, or other non-financial good-will and stoke.
Columbia Sportswear – #OmniTen
GoreTex and Gore Running Wear
GoPro
Rossignol
Ski Utah
Liftopia
Sierra Trading Post
Trail Sherpa
Partnering with The Active Explorer
Please see the Media Kit for more details regarding:
My Services
Social Media Coaching and Consultation
Marketing Copy
White Papers
Web Content
Inspiring Articles
Writing Services: Reaching the Active-Lifestyle Consumer
Physically Fit
Adventurous
Well Traveled
Outdoor Enthusiast
Environmentally Conscious
Healthy Diet
"Adrenaline Junky"
Educated
Interested in Self Improvement
Did I come close to describing your ideal customer? If so, keep reading. Are you confident your marketing resonates with their wants, needs, and motivations to do business with you? Often these buyers don't sit at the top of the bell curve; they tend to be outliers who won't respond to generic messaging. Marketing needs to speak their language or it will fall flat.
To be effective, you need to connect with your customers on their playground.
Nail messaging using a genuine enthusiast's voice. This is what I do…exceptionally well. I know how your customers think…actually, there's a chance I'm one of them. I live an active life filled with adventure sports, fitness, health, personal growth, and a passion for an environment. Anyone can research a product and write about it, but an enthusiast delivers a passion and excitement that customers will recognize, building confidence and sales.
I don't write about everything. I'm a specialist. I write about running shoes, not high heels, if you follow my example. Depending on the project, my style ranges from the inspiring to the edgy, and is often emotionally driven.
So, if your typical customer lifts heavy stuff for fun, writes Santa Claus asking for a new daypack, or considers clean eating to be more than washing hands before dinner, then it's time to leave generic sales-talk behind. Are you ready to connect with active and adventurous customers? Contact me now for a free consultation, simply use the form at the bottom of the page.
What people are saying:
"Erika Wiggins is a true adventurer and an excellent writer. Her photography captures the moments with movement and clarity that make you say, "wish I could shoot like that!" She's a wonderful guest on media trips and fun to work with. I highly recommend her work." Mary Huff, Sr. Media Relations Specialist, Pineapple Public Relations – May 29, 2012

"Erika is a motivated writer who is dedicated to improving her craft. She communicates easily with peers and editors, and is open to receiving and applying feedback. I recommend her for a writing project without reservation." Julie Schwietert Collazo, Lead Faculty, Travel Writing Course, MatadorU –  May 12, 2012
Published Work and Recognitions
Travel
Adventure Sports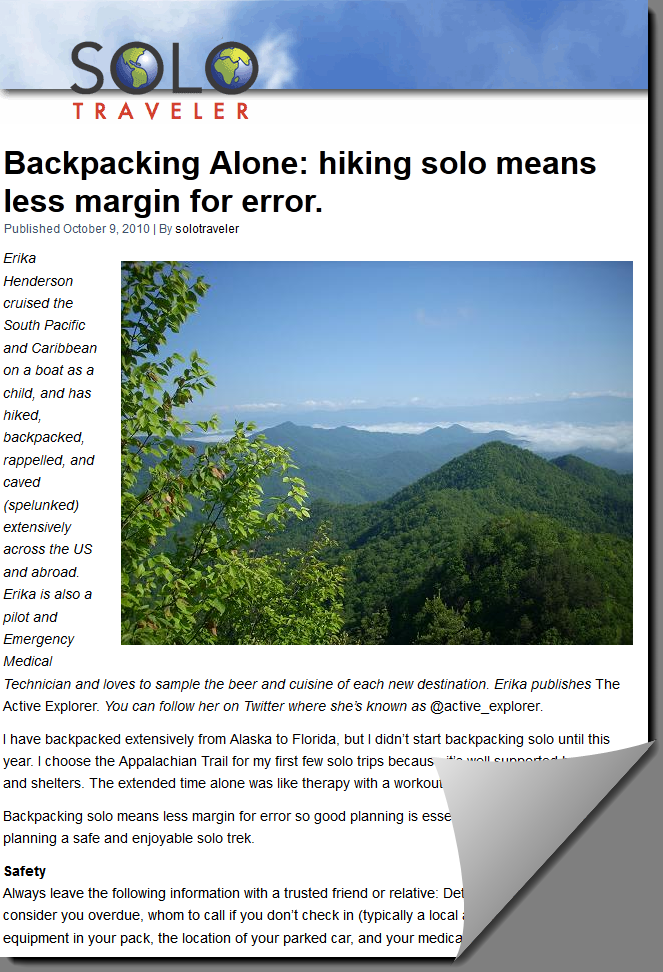 Recognitions
Education and Memberships
Embry-Riddle University: B.S. in Aeronautical Science
MatadorU New Media School: Travel Writing
Crealde School of Art: Photography I, II, III and Photoshop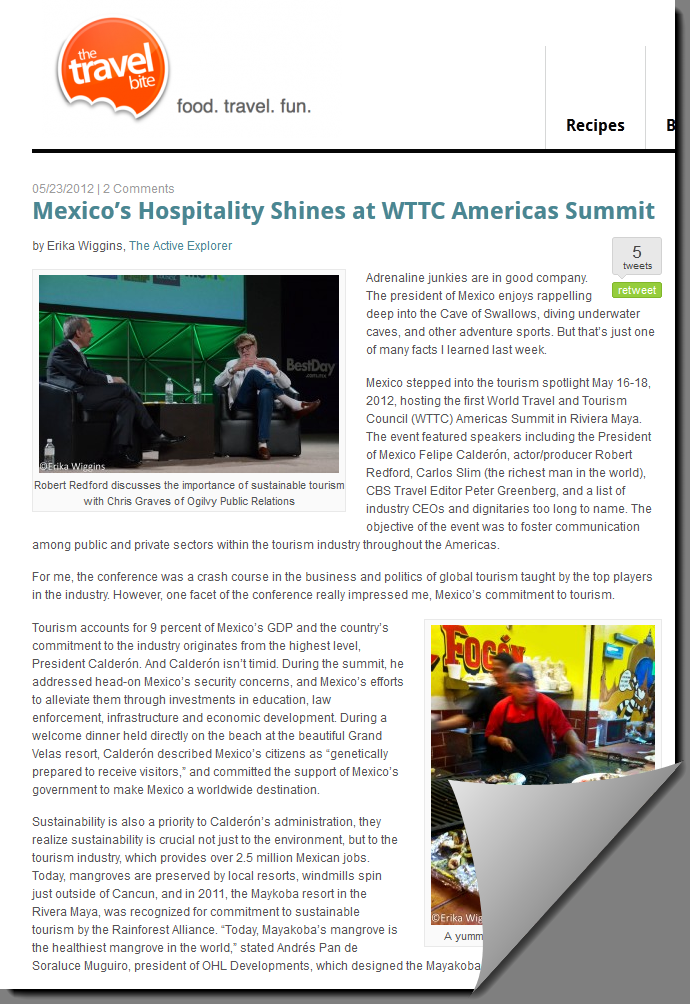 Outdoor Blogger's Network
National Speleological Society
Southeastern Cave Conservancy
Emergency Medical Technician
Aircraft Owners and Pilots Association
Certified Flight Instructor
Oops! We could not locate your form.