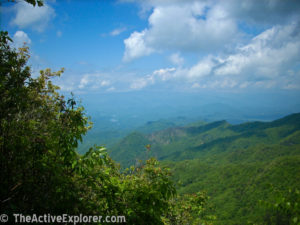 Planning a backpacking trip can be confusing…
How many miles should you plan to hike each day? How will you re-supply food and fuel? These questions are interrelated and can be tough to answer if you haven't had much experience with backpacking or adventure travel. Daily mileage impacts food planning, but as a new backpacker you won't know your pace.
Hiking Speed and distance
In theory, setting mileage goals should be simple, but in practice they're often misjudged. What hikers underestimate is the added time needed to negotiate elevation changes, rough terrain, and in some cases high altitude. The first misconception is that your treadmill or jogging pace will translate to the trail. It won't. It's wise to set conservative mileage goals initially.
A general rule of thumb: Plan on covering one mile per hour and add another hour for every 1,000 feet of elevation gained. You may hike faster than this estimate, but it's a good start until you know your pace. Otherwise, you may have to develop your night-hiking skills. For example, an eight-mile hike with 2,000 feet of elevation gain, using the above formula,  will take 10 hours. If you don't get on the trail before 10:00 a.m., it could be dark before you return to camp.
How far should you plan on hiking each day? An average hiker with a moderately heavy pack can hike five – ten miles per day. It's best to hike short distances the first two days, giving your body time to adjust to the weight of the pack. Don't plan to hike 15 miles per day if you're not conditioned for that kind of distance on the trail – even if you jog that far regularly at home.
The effect of high altitude is surprising, especially if you live near sea level. The body begins to experience physiological effects (increased respiration) beginning at 4,000 feet. At 8,000 feet and above you may experience headache, loss of appetite, fatigue and nausea. At a minimum, add a couple of extra short days to acclimate, hydrate well, and avoid all alcohol. Expect to hike slower for a while. If hiking over 10,000 feet, familiarize yourself with the signs and symptoms of Acute Mountain Sickness. I'll cover high-altitude hiking in a future post as I found it embarrassingly humbling when I hiked the Rockies.
Backpacking Re-supply
Once your trip exceeds several days, consider resupplying rather than subjecting yourself to an extra heavy pack. There are several ways to receive your goods, but will explain the most common and just briefly mention the rest.
First, plan your mileage to determine at what point you would like to re-supply. Next, figure out if a town, business, campground or other facilities are nearby. You may have to shift your resupply forward or back a day or two in order to be near something. With this information, make your plan using one of these methods.
1)      Mail drop – Mail all of the boxes yourself before leaving home, or have someone ship them one at a time. The advantage to having them shipped one at a time is the ability to adjust based on your progress. This method works best for things that will be hard to buy in local towns, such as maps, favorite treats, contact lens solution, medications, etc.
Ship the boxes to either a post office, marked "general delivery, hold for hiker," or a business willing to hold packages, such as an outfitter or hostel.
The disadvantage of a mail drop is having to retrieve your package during business hours. If the post office is closed, you will have to wait in town for an extra day. The advantage of an outfitter or hostel is they tend to be open longer hours. Whichever you use, at some point, you will get off schedule making your pick-up a challenge, which makes the next suggestion attractive.
2)      Buy as you go – This offers greater flexibility but you may have only a limited selection of goods.
3)      Friend meet-up – This is a simple solution if you know someone who resides near a trailhead. Provide him/her with a list, or have the box packed and ready and have it delivered to you on the trail.
4)      Other less common methods –  Aerial drops and horse packer delivery. Both are expensive and best suited to an expedition.
A few words on getting to town to buy or pick up supplies
I can't recommend hitchhiking, and it is illegal in some states. However, it is common among long-distance hikers so I will share a few tips to make it safer. If you need a ride, make your way to a public place and choose someone to ask, rather than just sticking your thumb out on the side of the road. If you must "thumb," have an excuse ready to turn down an offer that doesn't feel right, such as "Whoops! I forgot something and have to go back to get it. Thanks anyway." Trust your instincts and don't get in the car.
Some hiker-hotels and hostels will pick up hikers for little or no charge. Try to plan around shuttles or towns within walking distance of the trail rather than hitchhiking. For ideas on finding shuttles read my post, Backpacking logistics part 1: Transportation.
For more in depth information than I can provide here, consider reading Hiking and Backpacking by Victoria Logue, and The National Outdoor Leadership School's Wilderness Guide by Mark Harvey. I have no interest in recommending them other than that they provide solid advice.