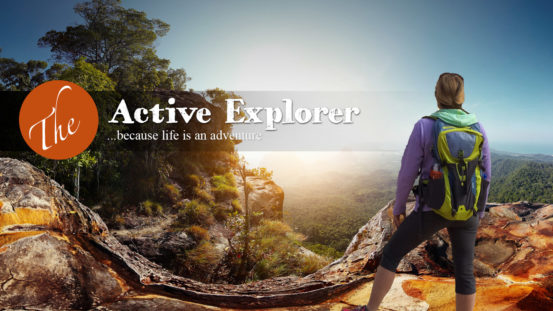 For the first time in a while, I have a big announcement to make. No, I'm not moving again… But I am adding a new way to explore and learn about outdoor adventure and fitness, The Active Explorer Podcast.
I've been in the "thinking about it" mode for over a year and figured I'd just dive in. Is that I'll advised? Probably. I've already made a few huge blunders. This isn't news to those of you connected to my Active Explorer Google+ profile and had the unfortunate privilege of being virtually "butt dialed" by me during the second episode. Again I'm sooooo sorry!
My second mistake, not thinking through the release of my first episodes so that I'd have the best chance of being recognized as "New and Noteworthy." I may still have a chance to recover from that one with your help. Why is it important? Well it's a chance for new podcasts to be "found" while they're still underdogs. To miss it means a long hard road may lay ahead. I'm not usually one to blatantly ask for support, but this is very important to me. In return, I promise to work hard to make this podcast fun and informative, with occasional bouts of over personal sharing.
I'm asking for your help…
Please go to iTunes and do three things: 1) download both of my episodes, 2) hit the "subscribe" button, and 3) leave a review.
The podcast medium gives me a chance to share more of my personality than simply writing and I hope you enjoy that aspect of the show. For example, Episode 2 talks about using outdoor adventure to motivate your personal fitness routine. However, I also share a bit about my impression of online dating, my recent layoff due to surgery, and a few other random tangents.
So without further blabbering, here is a link to the show:
(Use this link to visit iTunes to download, subscribe, or rate the show)
If you don't use iTunes, you can play the latest episode right here:
Again, your support means the world to me, thank you!!