Flowing under much of Florida is a subterranean river.  It is our water supply and the source of over 700 springs dotting the landscape.  Some of the springs feed large rivers such as the Rainbow River and the Wakulla.  Others are little more than small pools.  Occasionally springs connect to the underground aquifer via passages large enough to dive through.  Recently I toured three springs in one day, just to explore some of these variations.
Rainbow Springs is a former tourist attraction, open from the late 1930s to the mid 1970s.  It included a zoo, nature trails, four man-made waterfalls, and a rodeo arena in addition to the springs.
Devil's Den is popular with divers from across the state.  Located below ground, it is lit by the sun streaming through the caved in ceiling.  Cabins and campsites located on the property and the ability to snorkel the spring make this a good destination for a whole weekend with the family.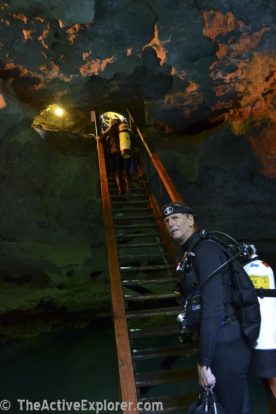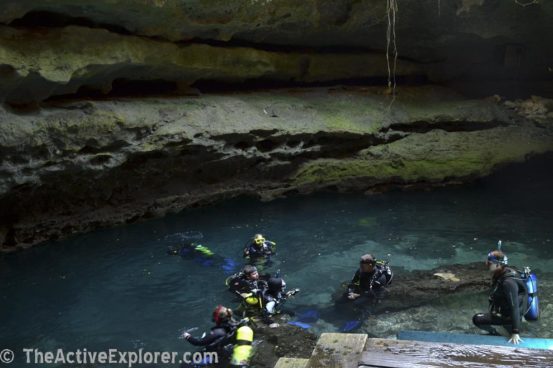 Just down the road from Devil's Den is Blue Grotto another spring frequented by divers.  The underwater passageway leads to a 100 foot depth before narrowing.
Sadly, pollution threatens Florida's springs.  Algae growth due to fertilizer run-off clouds their once crystal-clear water.  To learn how you can reduce run-off through simple changes to your lawn maintenance, click here.