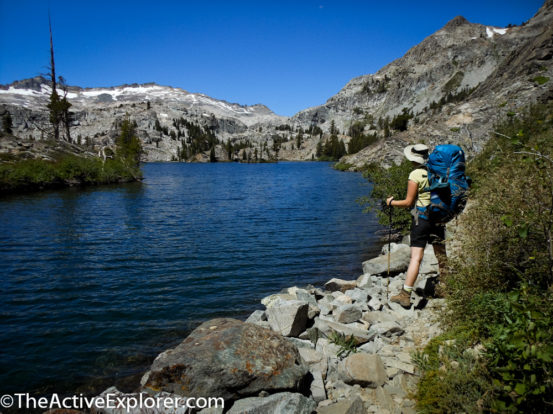 Far better is it to dare mighty things, to win glorious triumphs, even though checkered by failure… than to rank with those poor spirits who neither enjoy nor suffer much, because they live in a gray twilight that knows not victory nor defeat. ~ Theodore Roosevelt
I've been giving this quote a lot of thought lately because I had a whole post written for you on choosing risk over fear, but shelved it as being too narcissistic. Surely at some point my inner journey will become a bore.
This photo of me was shot by my sister on a backpacking trip we took in the Desolation Wilderness last summer. To see more of her adventures and photos, check out her posts HERE.
Have you ever had to take a risk to reach something you felt may be important?